The automatic bottle filling machine is an ideal liquid bottling machine for various liquid and paste materials with good liquidity. It is equipped with multiple filling heads, at least 12 nozzles, rotary moving, filling material one by one. The equipment is customized according to the shape and size of the bottles. Besides, the rotary bottle filler also can match other machines to compose a complete production line, such as bottle unscrambler, washing machine, tunnel hot-air sterilization oven, capping machine, labeling machine, carton box packing and sealing machine.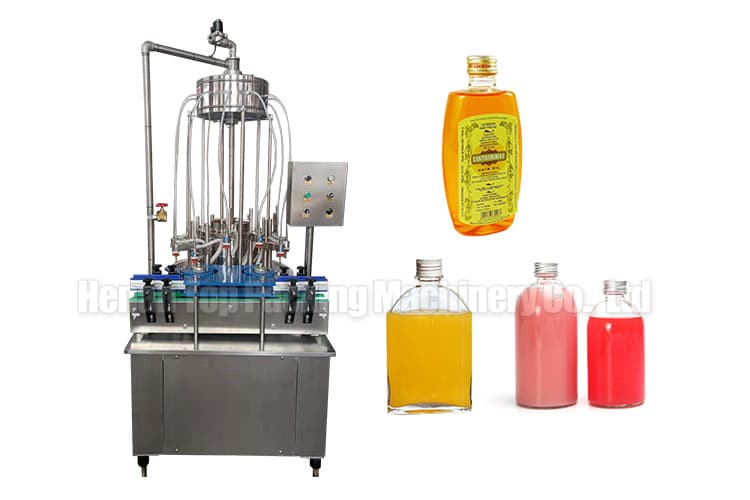 What does the main parts of the quantitative filling machine include?
The volumetric liquid filling machine is mainly composed of a control panel, bottle separator, rotary filling system, low vacuum cylinder. There are the start and stop buttons on the control panel. Bottle separating part ensures bottles filling orderly. The cylinder part of the machine is vacuumized, similar to a syringe. The machine works in a vacuum state. It is an automatic bottle filling machine with suction, which can suck down by itself. It is faster than the artesian filling machine, so there is no need to use an air compressor. Besides, the liquid filler is equipped with an electromagnetic induction valve, automatic sensing, material feeding when little, material stopping feeding when much.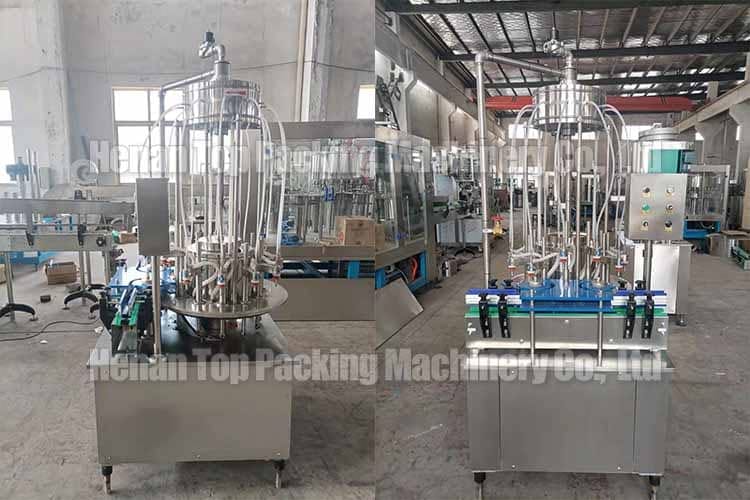 How to fill liquid into bottles by using the rotary bottle filling machine?
Characteristics of the automatic bottle filling machine
Compact structure, reasonable design, simple operation, high efficiency.
The filling spout is not less than 12, suitable for mass assembly production.
Its cylinder adopts negative pressure type so it does not need to match air compressor.
The bottle's diameter should be not more than 100mm, and length not more than 330mm. Its 5. maximum bottle filling volume is about 1500ml.
This liquid filling system will not fall material if there is no bottle under the nozzle.
It needs to set a hopper for raw material before filling. And the height should be higher than the feeding port of the industrial bottle filling machine.
The rotary bottle filler can match a capping machine to work together, realizing automaticalling filling and capping.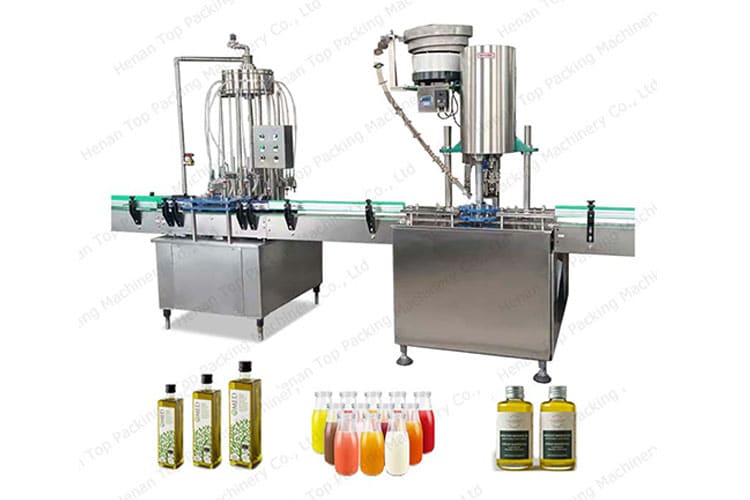 Applicable raw material and filling bottles of the rotary liquid bottle filler
The automatic bottle filling machine has a wide range of applications in drinking, oil, sauce, skincare, cleaner, etc. The liquid filling equipment is suitable for bottling mineral water, juice, milk, wine, edible oil, vinegar, soy sauce, hair oil, perfume, lubricant, lotion, liquid detergent, cleanser essence, and so on. And the size of the bottle is not more than 100mm in diameter and 330mm high, and the texture can be glass or polyester.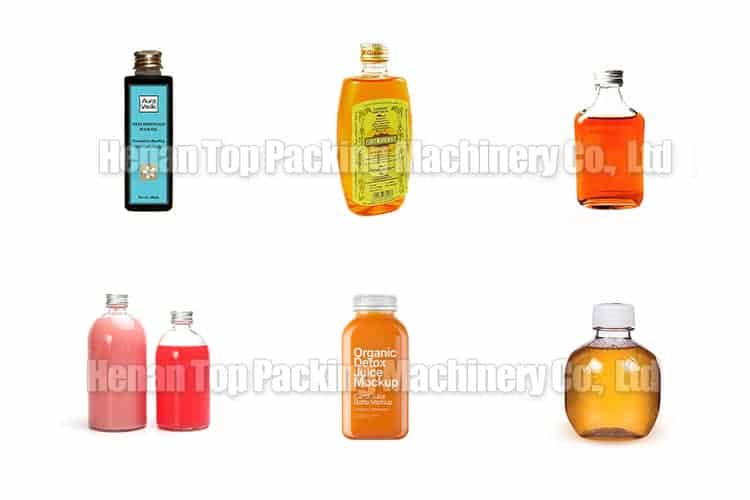 Automatic bottle filling machine parameter
| | |
| --- | --- |
| Motor power | 0.75kw |
| Vacuum pump power | 0.75kw |
| Suitable bottle types | Glass/polyester bottles, pop-top cans |
| Production speed | 2000-2500 bottles/h |
| Dimension | 980(W)*800(L)*1800(H)mm |
| Weight | 750kg |