Powder filling machine is extensively used for nowadays powder filling in various areas. As it has become important to create convenient and hygienic conditions for the products. With more people bending towards the various powder, the demand is highly increasing in the market. Because this machine is semi-automatic, the products can be held in bags or bottles. Bags have different styles. Pillow bag, pillow bag with hole, pillow bag with slot, 3-side seal, 4-side seal, stick bag, chain bag, pyramid bag are here for your choice. Welcome to contact us for further information, and we'll reply as soon as possible!
Types of Powder Filling Equipment for Sale
As a rich experienced packing machine manufacturer and supplier, we have 1-5kg powder filling machine and 5-50kg powder filler available. Different from other powder packing machines, they are all used in large-scale powder packaging. Like 1-5kg powder filler, usually, it can be used for maximum 10kg powder filling. In the hopper, it has the screw auger and blender for feeding. Hence, in order to realize the different weight packaging, the corresponding screw auger can be changed. But one thing paid attention to is that every screw auger has its matched outlet. Because of not automatic packing machines, filling machines should be collocated with other machines. 1-5kg and 5-50kg filling machines are supposed to allocate with the different auxiliary machines to complete the production line. In addition, customization service is supported to meet your various demands.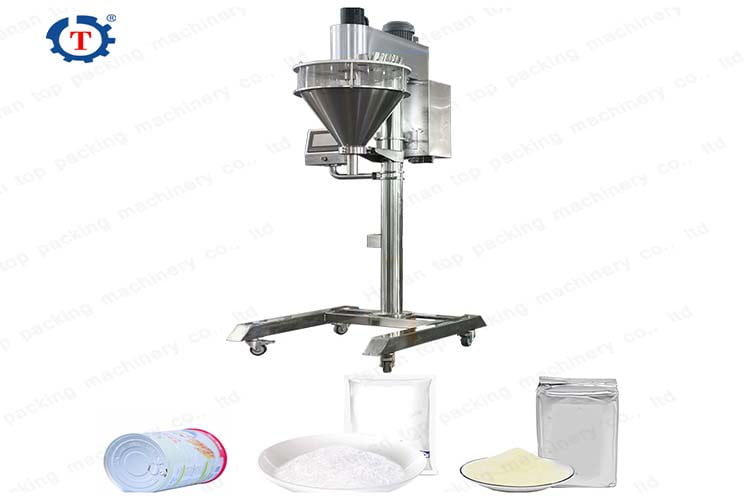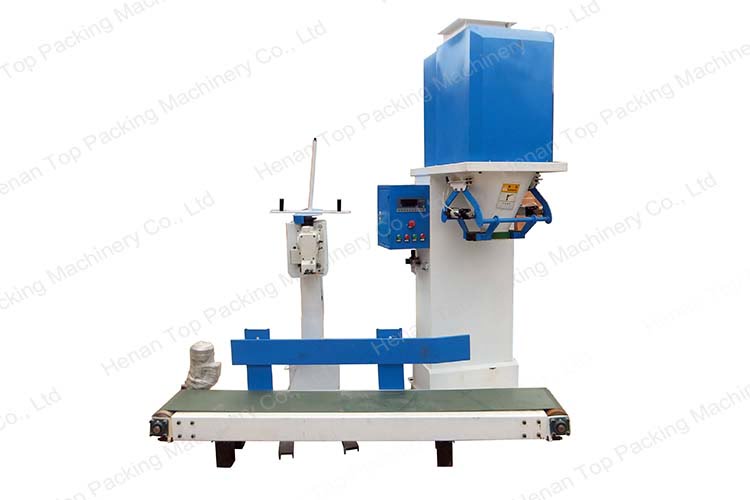 1-5kg Semi-automatic Powder Filling Machine
This machine is always working with the feeding machine. That's because the process from feeding to the outlet can achieve full automation. The structure parts include motor, hopper, electric control cabinet, material hopper, feeding opening, tray. It has the characteristics of fast speed, high precision, wide packaging range, as well as wide application range.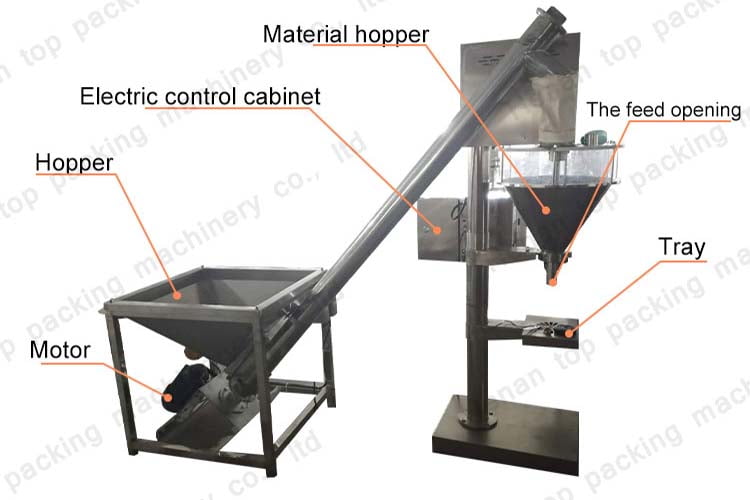 The motor and hopper compose the feeding system. Automatically feed into the material hopper, improving the working efficiency.
The electric control cabinet has an orderly arrangement inside.
The material hopper adopts the screw feeding, 304 stainless steel material, stable and durable with the measurement accuracy.
The control panel adopts PLC control, touch screen operation. And the operation is simple and intuitive.
Basic Parameters of 1-5kg Powder Filling Machine
| | |
| --- | --- |
| Power | AC380V 900W |
| Packing range | 1-10kg |
| Packing accuracy | ±1% |
| Packing speed | 500-1500 bags/h(relying on packaging specifications and materials) |
| Overall dimensions | 1000×850×1850mm |
| Weight | 280kg |
| Material | Stainless steel |
5-50kg Semi-automatic Powder Filling and Sealing Machine
The machine is simple and easy to use. Its structure involves pneumatic mechanism, quantitative agency, scale box, conveyor belt, conveyor, sewing machine control box, packet machine. It has the advantages of reasonable structure, beautiful appearance, stable operation, power saving, convenient operation, and accurate weighing. Besides, it has infrared sensing, servo blanking, realizing automatic error compensation and correction.
Basic Parameters of 5-50kg Powder Filler
| | |
| --- | --- |
| Model | TH-25 |
| Packing weight | 5-50kg |
| Packing speed | 3-4 bags/min |
| Power | 2.2kw |
| Size | 2000*800*2500mm |
| Material | Stainless steel |
Applications of Powder Filler
Although the packaging weight is different, both are used for the large quantitative packaging. Of course, the powder filling machine has a wide range of applications. All kinds of powder are applied, such as areas in food, spices, chemical, etc. Food like flour, milk powder, tapioca flour, etc. Spices for example cumin, black pepper, chili powder, five-spice powder, etc. Chemicals like colored powder, etc. Of course, there are pesticides, veterinary drugs, premix, additives, feed, enzyme preparations, etc. Due to quantitative filling, within kilograms of its allowable packaging range, the same quantitative packaging machine can adjust and replace the different screw auger to achieve a very large packing weight. Any doubts, you can get in touch with us at any time!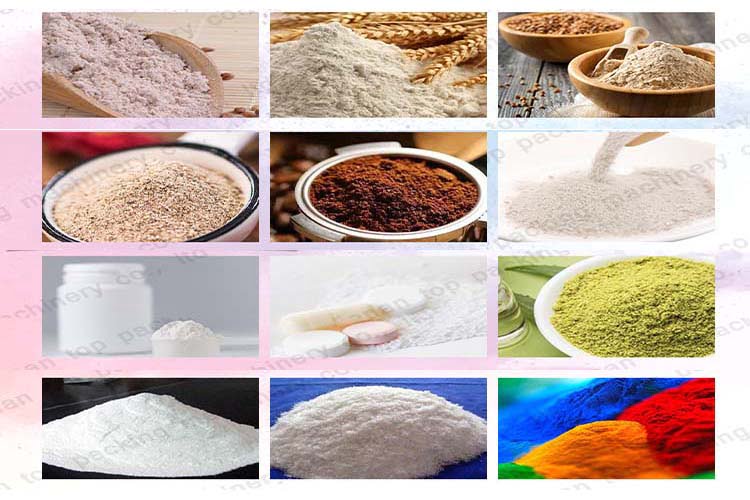 Related Products for Sale
Powder filling machines only can realize the filling function. So, it's commonly allocated with the other auxiliary machines to make machines more automatic. Therefore, to some extent, the auxiliary machines are necessary to learn. Both can allocate with the feeding machines and sealing machines. Moreover, if the holding containers are bottles, the capping machine and labeling machine are the good matched choice. Date printer and conveyor are also here for options. This collocation not only improves the working efficiency but also saves the cost from the long-term development. Undoubtedly, different collocation for the powder filling machine varies in the price. Looking forward to your inquiries, and the answers will be delivered to you very soon!