Automatic food packing machine now plays an important role in the food industry. Assuming that you need to take food to some places, for your convenience, packed or wrapped food can protect food from getting contaminated. A vacuum machine for food packaging can preserve the freshness and prevent it from the further reaction, thus rendering the food safe and hygienic. Also, dry food and frozen food are commonly used. Now, packaging food properly is fit for human consumption. Packing food machines in such a scientific manner enables to pack the bulk amounts of eatables one after the other in a very short time frame. It saves time and improves efficiency.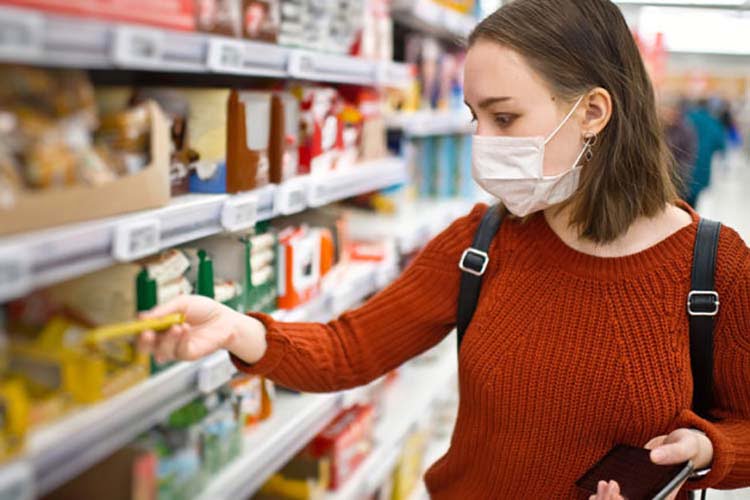 Types of automatic food packing machine
Types of food packing equipment depend on the food shapes to be packed. Different food types come into various packing machines. In Henan Top Packing Machinery Co., Ltd, there are food vacuum packing machine, pillow packing machine, and multi-head weigher packing machine. Among these machines, let's focus on the vacuum packaging machine. It's one of the most efficient packing machines. The advantage is to avoid air and remain food fresh. Definitely, a food vacuum packing machine helps extend the shelf life of food products. Because packed food by vacuum is insulated to contact with the air, preventing swift deterioration of foods. It's suitable for food that is high perishable like fresh processed meats and frozen items.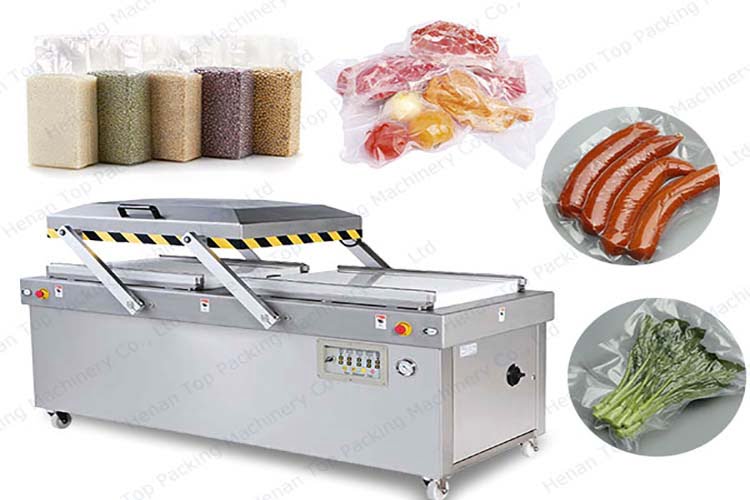 How to make it easier for purchasing packing machine for food products?
Whether as an individual business or agent or distributor, the main target is to benefit our business in working efficiency and cost-effectiveness. The first coming is to assess your use. Pay a close look at the works you have to do. Then model, to put it another way, you decide which kind of automatic food packing machine you want. Show us your actual demands and we will offer you a good solution. Next is the operation. The machine with advanced technology always helps clients to use and operate easily. Finally, don't forget the warranty. When you pick up one machine, never forget the warranty period and the replacement and repair services. Usually 24 months warranty period and lifetime maintenance in our company.
How much does a food packaging equipment cost?
As the social situation continuously changes, food packing equipment has an increased demand in the markets. There are some factors that affect food packaging machine costs. First of all, functionality. The price is going based upon the machine's capabilities, considering things like packing speed, semi-automatic or full-automatic. Then, mechanical components. Manual machines have less complicated components. As such, the price of a full-automatic packing machine is much higher due to the intelligent control panel to run automatically. Finally, labor. Although you spend less money on manual machines at the very beginning, you need to pay a human operator for the daily operation of the device. From the long-term view, buying fully automatic food packaging equipment is much more expensive but it's running without humans. It saves money.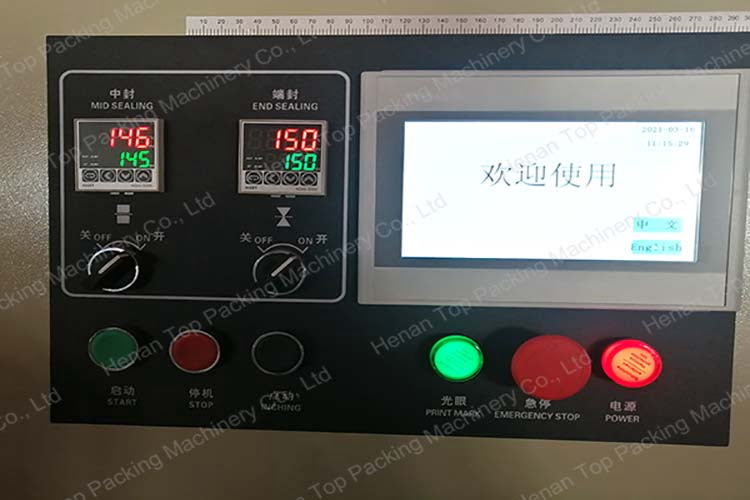 Is it better compared to hand packaging?
In a scientific clinical study by a select industry research panel, we find that hand packing a food product has virtually no effect on its flavor. However, people may screw up things. Machines eliminate the "human" factor. That's possibly the most glaring positive benefit of the automatic food packaging machine. In addition, people may be getting lazy. It's an unavoidable factor for manual working. A disgruntled worker has the bad potential to adulterate the food product that they are packaging. It will cause a very bad effect on the company's reputation. But there is no such problem with machine packaging. In conclusion, packaging food with an industrial food packaging machine is a far better way to go than using humans.
True Sustainability in Packaging
People pay more attention to health along with the rapid development of the world. A healthier attitude toward eating habits has assisted in growing the popularity of sustainable packaging. The strengths of sustainable packaging are: firstly, beneficial, safe, and healthy for individuals throughout life. Secondly, to meet the market criteria for both performance and cost. Thirdly, optimizing the use of renewable and recycled materials. True sustainability in packaging is throughout the entire process, not only the packaging but also the recycling and re-utilizing. The definition of sustainable packaging is not firm, but the effort for sustainable packaging brings positive results.