Candy packages can come in all shapes and sizes, so do our candy packing machines! It all depends on the candy package you want. Your business has devoted a lot of concerted effort and time to choosing the right candy packages. After all, these packages tell a lot about your company and convey your brand message directly to the end consumer. Thus, how to the right candy packing machine is the key point. In all cases, we should do careful consideration when choosing the correct candy packing machine to pack candy. When we work with customers, we will ask all appropriate questions in advance to ensure that we provide you with the most suitable candy wrapping machines and meet all needs.
Top 3 things to consider when automating your candy packing process:
1. Determine the size, shape and type of your candies
The exact information about candies is a very important factor in finding the right equipment for your business.
For example, you want to package a candy bar for boosting your business, and then a candy bar packaging machine is required. Go through the relevant candy packing equipment in Henan Top Packing Machine, the pillow packing machine will be preferred. That's because the pillow packing machine is able to complete the package work whatever the length and hardness of the candy bar.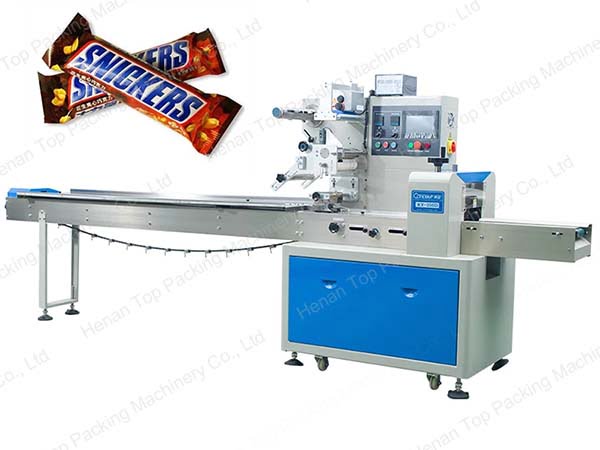 Suppose that you have tinny candies to package, and need exact quantities in one package, we directly recommend the chain granule packing machine.
2. Requirements for accuracy and performance
How many candy packages are you currently producing every hour? every day?
How many candy packages do you want per hour? every day?
Predicting and planning the direction of your business in the coming months/years will enable you to make the best investment. Our candy packing machines are of super quality and have stable performance. As the electric packing machine, it adopts the electric scale, weighing accurately and running stably. The operation is simple, very friendly for the new users. If you have any doubts about the candy packing equipment, get in touch with us for more information!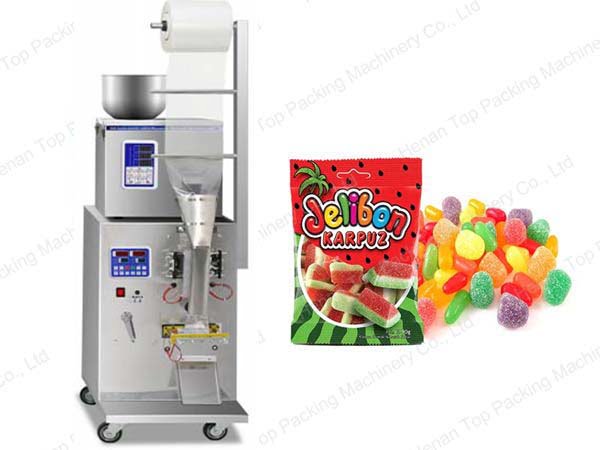 3. What level of automation makes the most sense?
We, as a powerful manufacturer and supplier, offer solutions for all production requirements, budgets, and schedules. If your candy business is a small start-up without existing automation, we can help you meet your current requirements. If your candy business is a large company with high-performance requirements, we also can offer help to tailor the most suitable candy packing solutions.
For instance, a start-up might now check their numbers and determine that only investing in a candy packing machine is the most cost-effective. One or two workers should be ready for the extra work, like putting candy into the hopper. But if you're running a strong company, then equip the material elevator. Fully automation can be realized.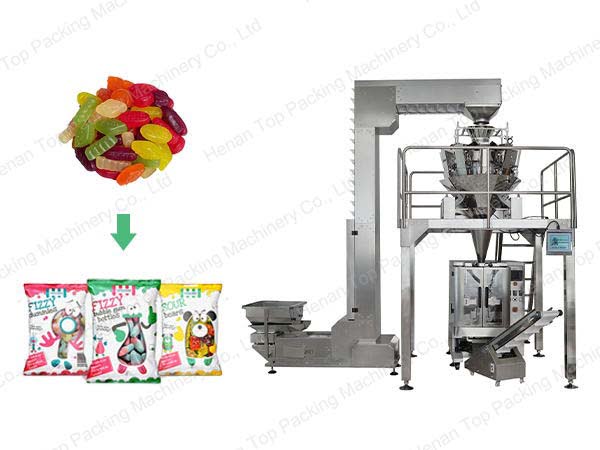 There are no restrictions on using candy packing machines from Top(Henan) Packing Machine Co., Ltd. Let us grow with you!
For more information about our various candy packing solutions, please contact us for more information!