Pillow packing machine or horizontal packing machine has played a significantly important role in the packing area. It is designed for packing fixed shaped materials into pillow packages, suitable for packing all kinds of regular solid materials, such as towels, soap, bread, clothes, moon cake, face mask, paper, vegetables, fruits, daily necessities, etc. The pillow packaging machine mainly consists of the feeding mechanism, paper feeding mechanism, bag former, PLC control screen, exhaust fan, rotary type end sealing mechanism, and belt type discharge mechanism. In fact, Henan Top Packing Machinery Co., Ltd is famous for its products with good performance and favorable price. If you are interested, welcome to contact us for more useful information as soon as possible.
Various Types of Pillow Packaging Machine for Sale
In our company, pillow type packing machine is one of the most essential packing machines. We have various models with superior quality and competitive price, such as 250-model, 350-model, 450-model, 600-model, etc. which are suitable for different packaging items with various dimensions. With a fully automatic level and advanced configuration, it is safe, accurate, and efficient. However, distinct film width is the key point to differentiate. Besides, we also have other packing machines for sale, like, the liquid packing machine, the granule packing machine, the vacuum packing machine, pillow vacuum packing machine, powder packing machine, etc. You also can choose different packing machines depending on your requirements, working conditions, and long-term development. Come to us for inquiring very soon.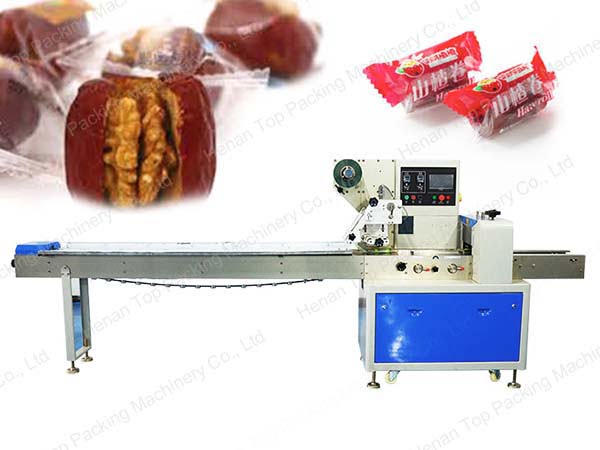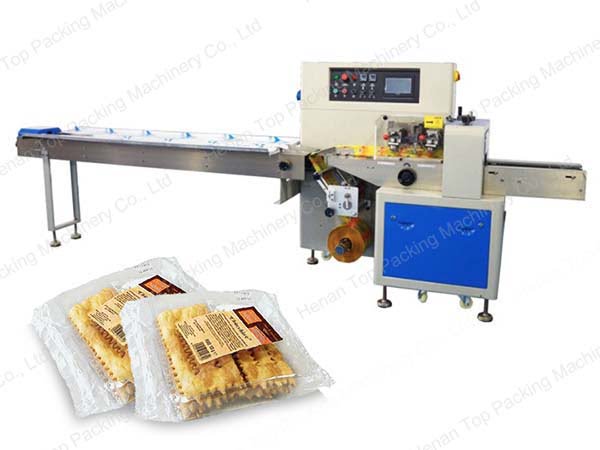 Strengths for Horizontal Packing Machine
Dual frequency converter control: adjustable bag length, adjustment within one step and no need to do idle running distance, saving time and film;
Touch screen: Chinese and English language convert freely, so it's convenient to set the parameter for you;
Fault self diagnose function: any trouble can be checked;
Highly sensible photoelectric eye for color mark tracking, so that it makes sealing and cutting position more accurate;
The machine can be equipped with the servo motor as well as ultra large touch screen;
The machine only adopts one sealing style: back seal, but with several bag styles: pillow, pillow with hole punch, pillow with euro slot, gusseted bag and continuous bag;
Semi automatic pillow packing machine with simple driving system;
Optional blades: single, double and triple.
Horizontal Packaging Machine Applications
The paper feeding mechanism of the pillow packaging machine is divided into two models based on the film in the different positions. One is the film reel in the upper location, with the slight adjustable former. This kind of horizontal packing machine is suitable for packing various regular-shaped materials. For example, biscuits, chocolates, candies, cream bun, bread, fast noodles, vegetables with box, Sachima, moon cakes, daily use, sandal, industrial parts, paper box, tray, medical gowns, shisha charcoal, etc. However, the other is the film reel in the lower position, with no adjustable former. This type is used for packing soft products, for instance, towels, paper, disposable tableware, napkin, tissue, etc. According to your actual demands, choose the most suitable machines. If you want to learn more details, get in touch with us as soon as possible.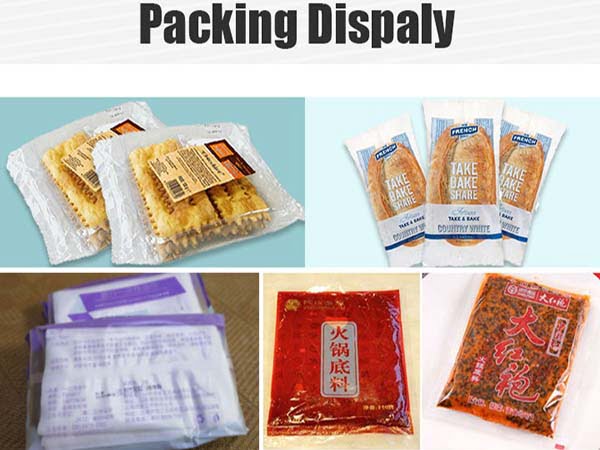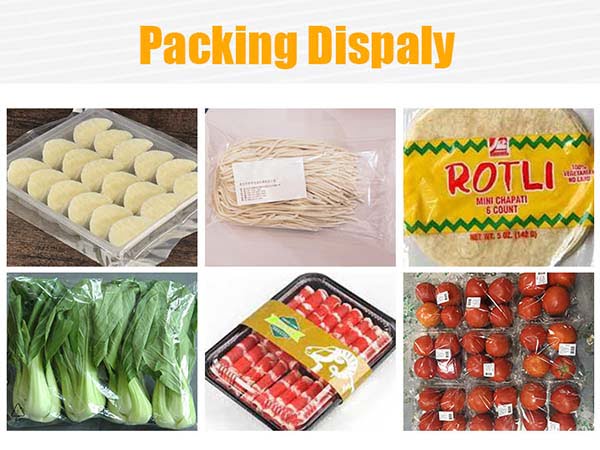 What is the pillow packing machine price?
The pillow packing machine price is affected by lots of factors. For example, materials, sizes, designs, products, etc. However, they have a reasonable price. On the one hand, the product and the material to be packed are your first demand to meet. We have our own factory to produce the horizontal packing machine and get the lowest price from the factory, which saves the middleman cost and On the other hand, it adopts the advanced technology to operate the system, which saves time and improves the efficiency. Besides, the technology comes from our professional team who has a set of standard production systems and quality control rules, which saves our investment and skilled and unskilled staff cost. If you have needed about the pillow packing machine, please contact us soon.
Pillow Packing Machine Manufacturer – Henan Top Packing Machinery Co., Ltd
Henan Top Packing Machinery Co., Ltd is a professional team to sell and produce the packing machine. We insist on customers in the first place. And we are the manufacturer and seller, owning the factory, which is located in the transportation hub of China, no matter what transportation by sea, land or air. Moreover, we provide various types of pillow packing equipment: automatic horizontal packaging machine, semi-automatic pillow packaging machine, etc. The packing range is from the food to industry, and our experts provide professional knowledge to you for purchasing and using, which creates win-win cooperation between us and you. Call us for your business.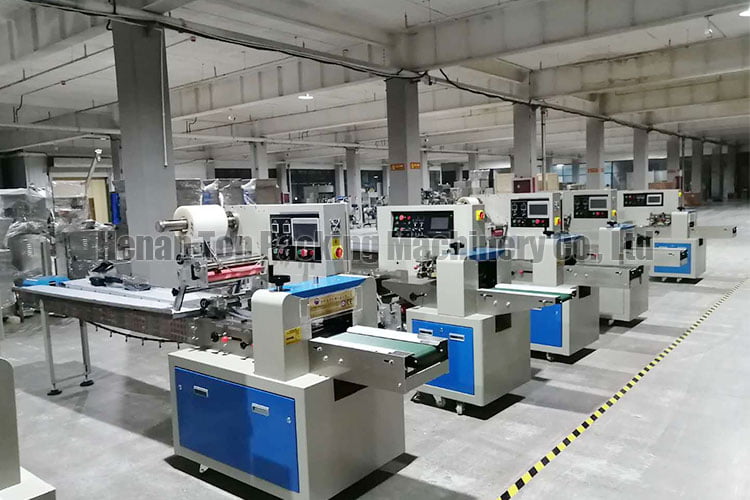 Great Design for Pillow Packing Machine
The pillow packing equipment has a unique design and advanced technology to support and run the whole system. PLC control screen and motor are in a significant position for the horizontal packing equipment. A PLC control screen is necessary to operate the machine for the customer. PLC control screen can set the languages (default in Chinese and English), in accordance with your demands, sealing and cutting temperature (connected with the film thickness), the speed of the conveyor belt, and bag length. The inching function can be used to test the machine. The ordinary motor pillow packing machine has two motors: the small black motor is for the pulling and sending film, while the big blue motor is for controlling feeding, discharging, and cutting. Servo motor can be also used for the pillow packaging machine.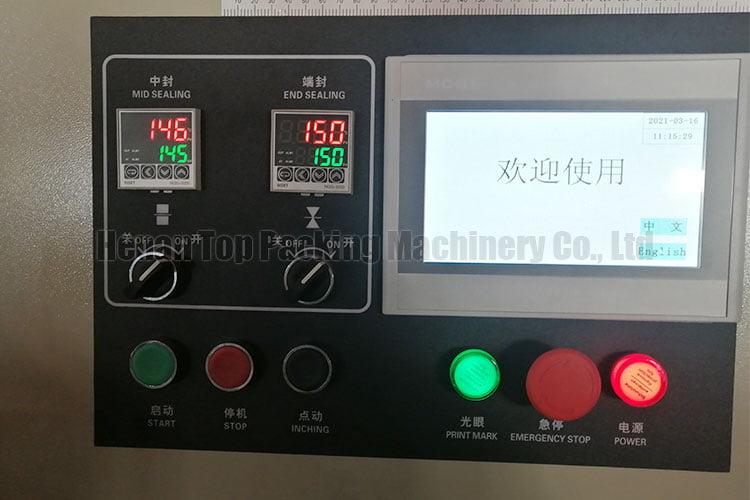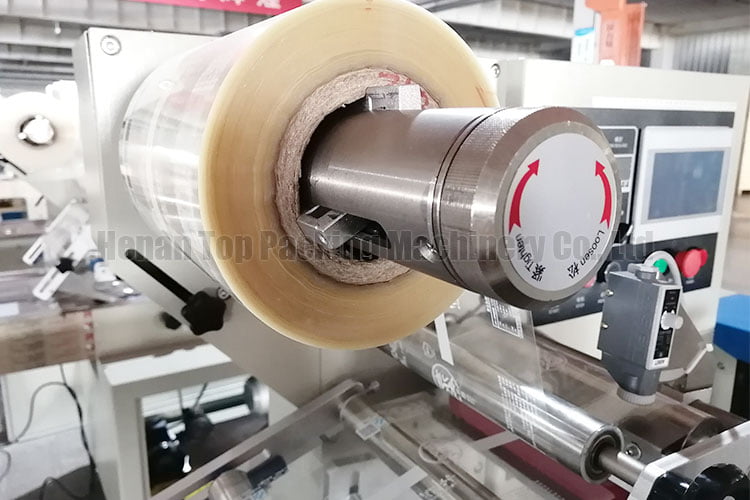 What Type of Pillow Packing Machine is the Best for Your Business?
As a leading and reputable company, we have sufficient specialized knowledge to recommend the most suitable pillow packaging equipment to you. There are various types of pillow packing machines available from us. Firstly, what kind of materials or products to be packed? It's the essential thing to figure out. Secondly, the length, width, and height of the material or product. From the based information, combined with your needs (other detailed information, for example, you require the back seal, pillow bag with euro slot), choose the quality and valuable machines for you to start your business.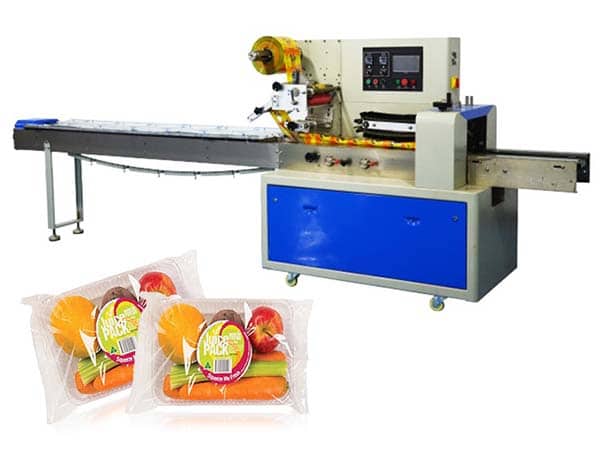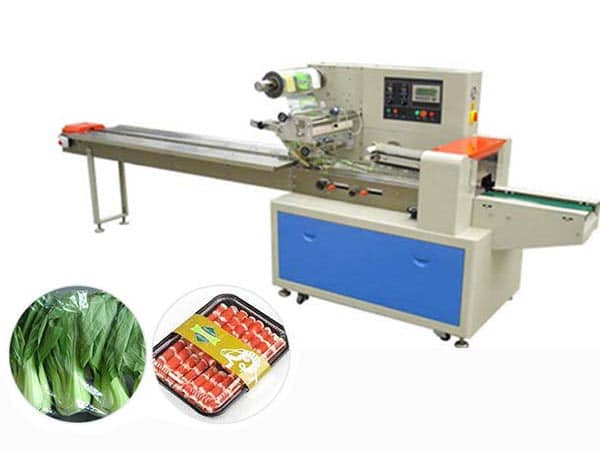 Services Offered by the Company – Henan Top Packing Machinery Co., Ltd
Pre sale service. It's the direct way for connecting us and you. It can help us to learn the requirements and suggestions from the customer in time, and is one of the main channels to collect the technical and economic information.
Consultation service. Our company provides the intelligent service to you by the specialized knowledge, including the business consultation service and the technical consultation service. Business consultation service is to help solve problems and choose and purchase the product what they want complying your requirements when you choose the machine. Technical consultation service is to introduce the parameter, property and quality of the horizontal packing machine.
After sale service. We provide the good after sale service to you, including guide the customer to install the machine, operate the machine and do maintenance.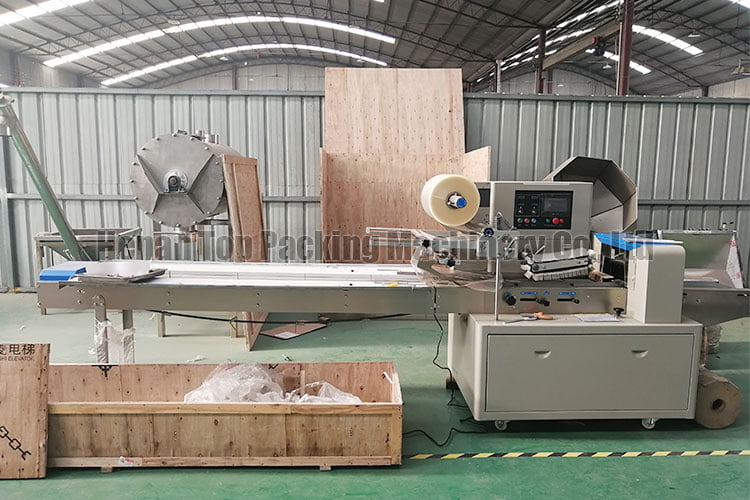 Basic Parameters of Horizontal Packaging Machine
| | | | | |
| --- | --- | --- | --- | --- |
| Model | TH-250 | TH-350 | TH-450 | TH-600 |
| Film width | Max. 250 mm | Max. 350 mm | Max. 450 mm | Max. 600 mm |
| Bag length | 45-220 mm | 120-280 mm | 130-450 mm | 120-450 mm |
| Bag width | 30-110 mm | 50-160 mm | 50-80 mm | 50-180 mm |
| Product height | Max. 40 mm | Max. 60 mm | Max. 70 mm | Max. 70 mm |
| Packing speed | 40-330 bag/min | 40-230 bag/min | 30-180 bag/min | 30-180 bag/min |
| Power | 2.4 kW | 2.6 kW | 220V, 50/ 60HZ, 2.6KVA | 220V, 50/ 60HZ, 2.6KVA |
| Weight | 800 kg | 900 kg | 900 kg | 800 kg |
| Dimension | 3770*670*1450 mm | 4020*745*1450 mm | 4020*745*1450 mm | 3770*670*1450 mm |
Contact Us for the Free Inquiry
There are all kinds of packing machines for sale available from us. Such as pillow packing machines, liquid packing machines, powder packing machines, granule packing machines, vacuum packing machines, tea bag packing machines, etc. We have experts to design and produce the standard packing machines to perfectly meet your demands. We provide super quality and high-efficiency machines for sale. Therefore, if you are intended to the packing machine, leave your information and we're very willing to reply to you very soon.