Biscuits are a kind of casual snack, either in bulk or in bags. In terms of price, bulk ones may be relatively cheaper. But bagged biscuits are more convenient, such as when outings and going out. And we collectively refer to this packaging machine as the biscuit packaging machine. Obviously, this is a commercial machine for biscuit-related business activities. Therefore, we invest in the hope that it will make us profitable. So, the question comes: what kind of machine should be used to pack biscuits? How can we profit?
Gusseted bags for biscuit packaging
This kind of packaging looks very elegant overall. Then this kind of packaging needs to use a reciprocating pillow packaging machine. The biggest feature of this machine is the full servo system, which can complete the packaging, sealing, and cutting work. In addition, it can automatically identify whether there are items in the package, and it will automatically stop if there is none, which is very smart. And this kind of packaging will make people feel that the packaging is particularly tight, and it will give people a cleaner and sanitary feeling. Customers have a psychological preference for buying. Generally, larger biscuits are packed with this kind of biscuit packing equipment.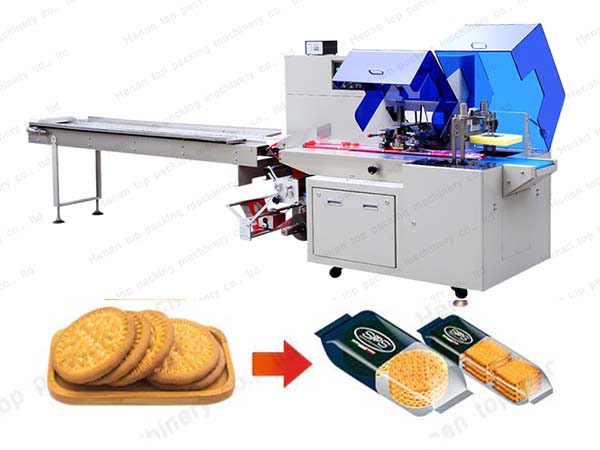 Bags for biscuits with tray
This kind of biscuit packages for sale can be done by two types of machines, a pillow packaging machine, and a reciprocating pillow packaging machine. The biscuit packaging machine price is different. If your budget is limited, the chain pillow packaging machine is your best choice. But if you have sufficient funds, the packaging machines with the full servo system will bring you greater profits. It should be noted that because the biscuits are packaged with trays, regardless of the size of the biscuits, these two biscuit wrapping machines can be used.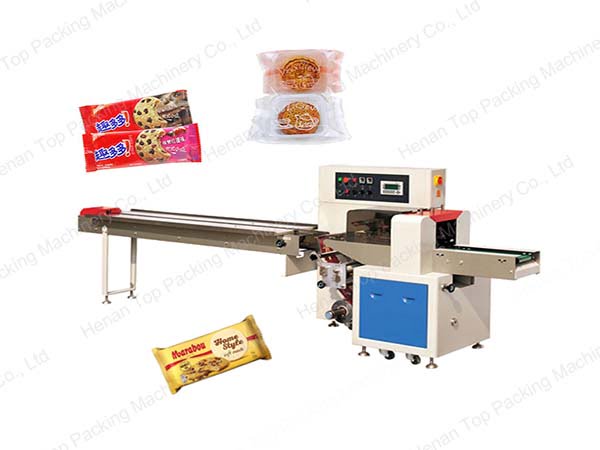 Bags with different forms for biscuit packaging
The biscuit packaging machine can only carry out back sealing. Why can only be a back seal? This is because pillow packaging machines, reciprocating pillow packaging machines, and combined scale packing machines all have only back-seal forms. But we can adjust the cut shape of the bag, the size of the bag, etc. The cutting form can be realized by customizing the cutter. For example, the original bag cut is smooth, but there are also reticulated ones for you to choose from, and you can also option slot devices and hole devices. This increases the diversity of biscuit packaging, which is conducive to sales. The size of the bag can be achieved through a smart touch screen.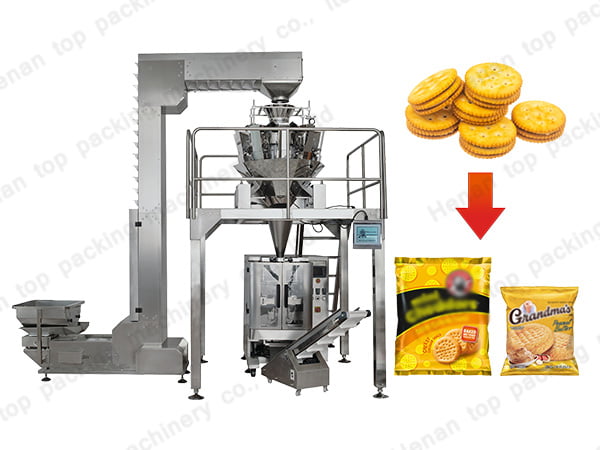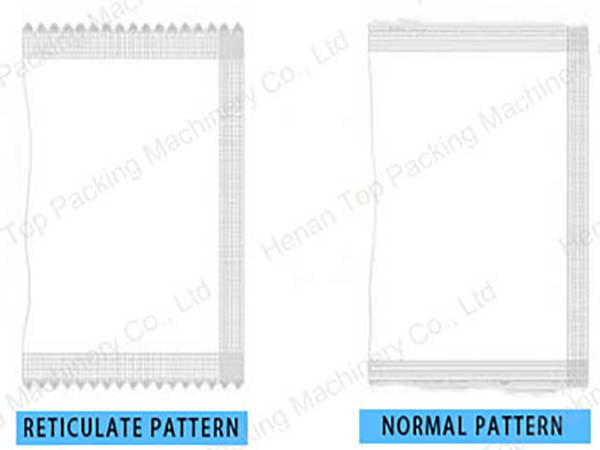 Conclusion
As a manufacturer and supplier that keeps up with the trend of the times and has continuous innovation, we know that attractive and honest packaging design can always replace the most nutritious biscuits-if the latter's packaging is boring. In addition, packaging design has made a significant contribution to enhancing shelf impact, as products need to be viewed together to have a positive impact on consumers' minds. Therefore, using different exquisite packaging to stimulate consumption can greatly increase sales. Get in touch with us and we will get back to you as soon as possible!