Juice packaging functions to keep the juice fresh and hygienic. Because juice is a drink extracted from the natural liquid contained in fruit and vegetables. Along with the development of society, the juice is applied to multiple usages. It's commonly consumed as a beverage or an ingredient or flavoring in foods or other beverages, such as smoothies. But how to store and transport the juice safely and cleanly is worth considering. According to the materials that juice packages adopt, common packages are glass bottles, PET bottles, aluminum cans, paper-plastic composite materials.
Glass bottle package
Containing juice into glass bottles has a long history. Glass bottles are one of the safest packagings that you can utilize for your products. And it remains as one of the most popular packages. It has advantages of being non-toxic, odorless, transparent, beautiful, good barrier, airtight, rich in raw materials, low price, and easy to recycle. Glass bottles can greatly keep their flavors. Besides, it's resistant to heat, low temperature, pressure, and cleaning. Actually, you can choose juice packaging machine to complete. Also, you can use the liquid filling machine, in other sense, it's juice filling machine. After juice bottling, it seems clean, hygienic. Because of the transparent characteristic, people can observe it clearly so that people will be more assured.
PET bottle package
PET bottle has high transparency and glossiness because it adopts the two-axis extended blow molding method. But just due to this, it is an ideal replacement for glass bottles. It has the advantages of large capacity, transparency, solidity, convenience to carry, open, and recycle. Thus, it takes up the largest market share. At the same time, it has a broad prospect. It's used to package beverages, food, personal care, and household items. Moreover, PET bottles can be easily identified by the #1 code on or near the bottom. And you can use juice sealing and filling machine to achieve this package.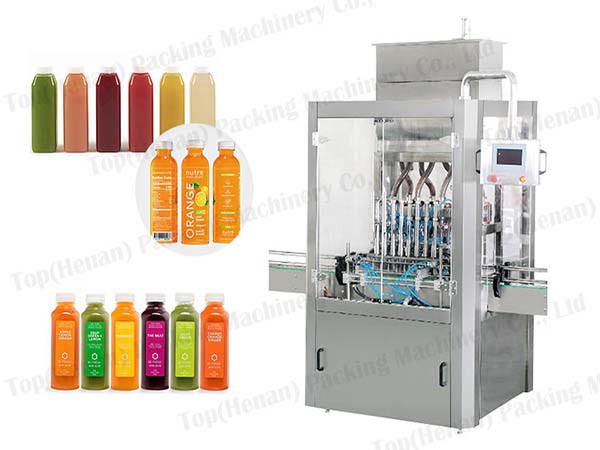 Metal can packaging
Different types can be used for the package of soda drinks and drinks without carbon dioxide gas. Metal cans have good barrier properties. It can block air and light so as to prolong the shelf life of drinks. What's more, it has good mechanical properties, resistant to high-temperature, high-moisture, high-pressure, insect-pest, and harmful substances. It's easy to carry, meeting the nowadays lifestyle. It also can be melted and then recycled. This package usually uses a juice packing machine. In a sense, it's juice sealing machine.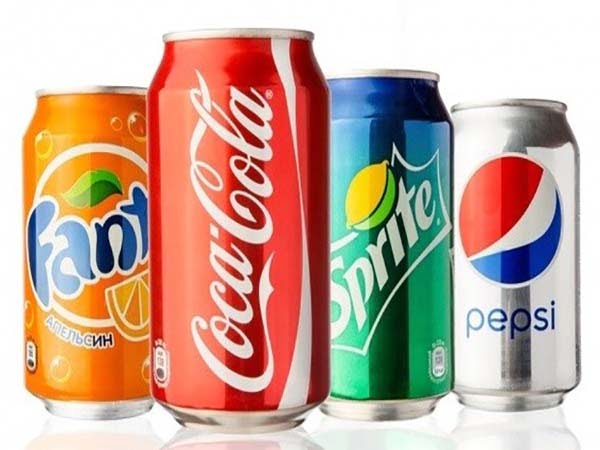 Paper carton packages
Paper carton packages are usually for packing the fruit and vegetable juice. Definitely, it's for milk, soft drinks as well. It's made of high-strength paper boards. They are paper composite materials. It has advantages of low cost, lightweight, convenience for transportation, no metal dissolving or can smell. Compared to other package methods, it's environmentally friendly. So, it's easy to recycle. It has taken a large market and plays an important role in the drink market, especially in small-capacity packing.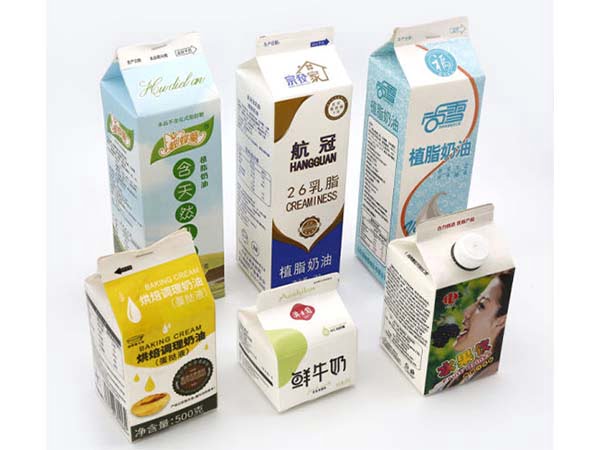 Conclusion
In Henan Top Packing Machinery Company, we can use the liquid filling machine. Along with the development of juice packages, the packages with distinctive appearances on caps, bodies, materials, shapes, capacities, colors, etc. can attract more customers and promote sales. They prefer those clean and convenient packages. We also have juice pouch packing machine available. Naturally, it's a juice packing machine. The liquid filling machine can be customized, especially the nozzle. Complying with your demands, 4 nozzle juice packing machine, 2 nozzle juice filling machine, and others are tailored to satisfy you. Apart from this, we supply milk packing machine, candy packing machine, water packing machine, etc. Tell us your requirements, and we'll recommend the most suitable machine for your business.