Automatic packaging machine is a machine to help complete the procedures or process of packaging products. The automatic packing machine is widely used for food, medicine, industry, hardware, and the material can be granule, liquid, powder, slice, and so on. It's very common in our daily life because the automatic packing machine is designed for meeting the user's various requirements. With the rapid development of society, more and more packed products come into people's eyes and life. So, food packing automation is entering everywhere with an irresistible trend. That greatly impacts our life but also proves that automatic packing equipment has a large market. If you are interested in the automatic packing machine, get in touch with us as soon as possible.
Various Types of Automatic Packing Machine for Sale
Automatic packaging machines can be divided into two types based on the automatic degree: semi-automatic and full-automatic packing machines. According to the different materials to be packed, it has the following types. As following is listed, granule packing machine, powder packing machine, liquid packing machine, pillow packaging machine, and vacuum packing machine.
Granule packing machine: 320-model, 450-model, chain granule packing machine, and multi-head weigher packing machine. Automatic powder packaging machine: semi-automatic (1-5 kg & 5-50 kg filling machine) and full-automatic (1-3 kg, lapel powder packing machine; below 1 kg powder packing machine). Automatic liquid packaging machine: simple vertical liquid packing machine; lapel packing machine with pump; filling machine. Vacuum packing machine: single chamber; double chamber; stretch film; external suction. Pillow packing machine: the film reel in the upper location and in the lower place. A lot of types are here for you to choose from.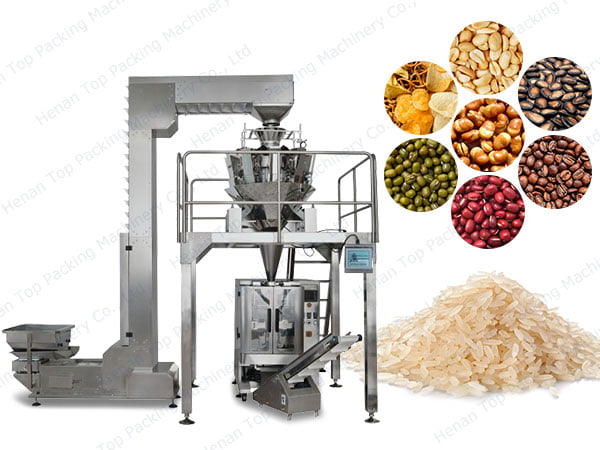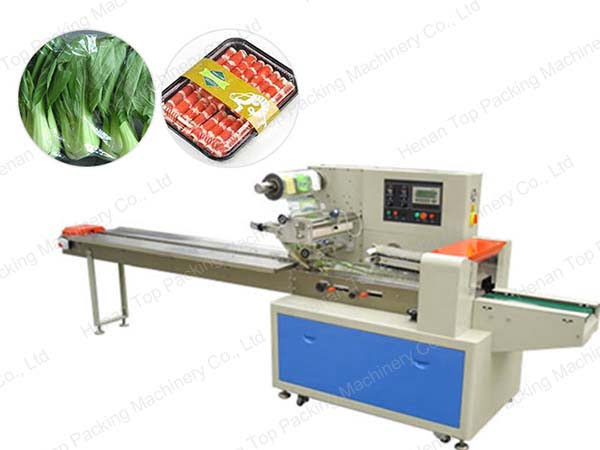 Benefits of Automatic Packaging Machine
Advanced design, reasonable structure, reliable performance;
Diverse types to meet different requirements;
More friendly-user guidance, as a result, it's easy to operate;
Wide applications, in other words, usually used in the daily life;
Stainless steel structure, so that it's easy to clean;
High quality and affordable price;
Operation with low noise, long service life;
Excellent services offed by us, in spite of pre-sale, on-sale or after-sale;
OMS service is available.
Automatic Packing Machine Manufacturers
As a well-experienced and famous enterprise, we, Henan Top Packing Machinery Co., Ltd, have the strengths listed as below. Firstly, experts team. From the design to the production of the product, we have the professional group to take responsibility for this matter, and strictly control the details during the progress. Secondly, brand effect. We have established a long-term and stable cooperative relationship with other well-known companies. They're not only deeply in this career for years, but also the brand has already spread all over the world, including the components. Thirdly, multiple product types. Our company has produced a wide array of packing machines to meet markets' requirements. All in all, there is always a kind of machine to suit you. Don't hesitate to contact us for further information!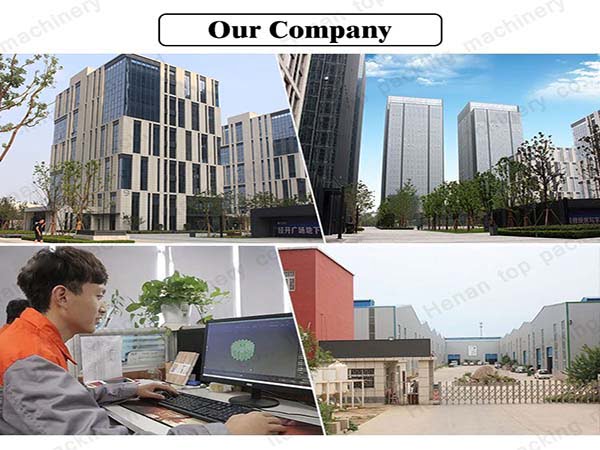 Automatic Packing Equipment Price
The automatic packaging machine is directly influenced by a lot of factors, for example, packing machines, the extent of the automation, transportation, etc. First of all, packing machines have many kinds, suitable for the different shaped items, of course, the price is corresponding. Then, the extent of the automation. The packing machines have semi-automatic packaging machines and fully automatic packaging machines. Semi-automation needs manpower to operate, having lower machine cost but full automation is totally mechanical automation, and the equipment cost is much higher. Last, transportation. We have a convenient transportation location, in the transportation hub of China as well as near the international airport. Thus, it supplies many conveniences to us for machines delivery to the destination. Looking forward to your early reply!
Wide Applications of Automatic Packaging Machinery
The automatic packaging machine has a variety of applications in many aspects, such as medical, food, daily use, liquid, frozen food, bread, etc. Different automatic packing machine is suitable for the different packed materials.
The granule packing machine is usually applied to products with good fluidity, for example, rice, crops, detergent powder, peanuts, candy, popcorn, medicine, date, coffee, etc. The powder packing machine is also for packing products in all kinds of powder, chemical industry, food, subsidiary agricultural industry, and other industries, like milk powder, flour, cornflour, spices, etc. The liquid packing machine is generally for packing liquid with good fluidity, like vinegar, water, milk, soy sauce, etc. Besides, the vacuum packaging machine is for the vacuum pumping from the packed products, like vegetables, meat, and so on. The pillow packing machine is for shaped items, for instance, towels, paper, moon cake, bread, etc. Welcome to visit us for more information soon!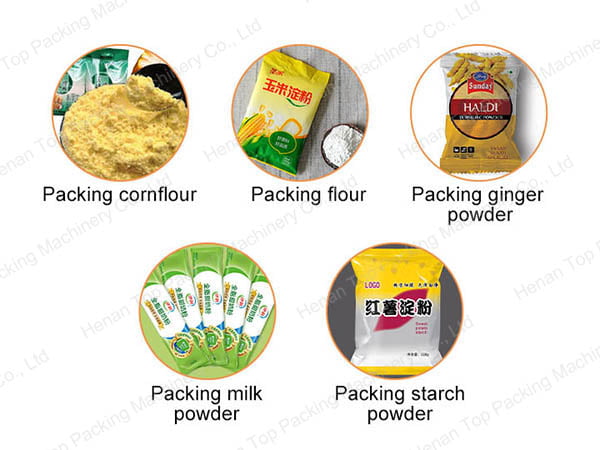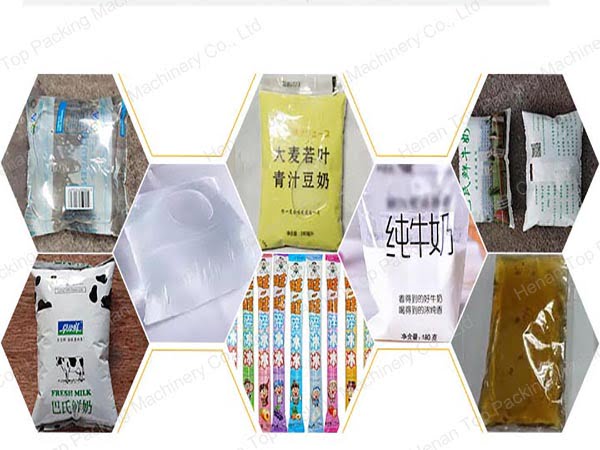 How Choose the Automatic Packaging Equipment?
There are several pieces of advice on choosing the most suitable automatic packaging equipment: firstly, confirm the material kinds. The product may be granule, powder, liquid, or others, undoubtedly, for which you should select the corresponding machines. It's the primary point to determine. Secondly, technology. When you choose one automatic packing machine, you also need to consider its technical parameter, check whether it fits the work demands or not. Thirdly, the operation safety. When the automatic packing machine is running, operation staff and machine working both need to be in safe conditions. Of course, there are other factors which should be considered. However, all we need is to achieve the win-win goal and get the long-term benefits.
Comparing Semi-Automatic Packaging Machine and Fully Automatic Packaging Machine
Semi-automatic packing machines and fully automatic packing machines have distinct differences: firstly, the work efficiency. Obviously, the fully automatic packing machine adopts the advanced fully automatic technology, with much higher work efficiency than the semi-automatic packing equipment. Secondly, labors utilization. Fully automatic packing equipment has been equipped with the complete automatic technology or the facility, therefore it's operated without labor; but the semi-automatic packing equipment relies heavily on manpower. Thirdly, cost performance. The working flow of a semi-automatic packing machine is a combination of mechanical and manpower, whose work efficiency is much better than the common machines. However, the price is much cheaper than the fully automatic packing machine. Which one are you interested in? Welcome to us for more details!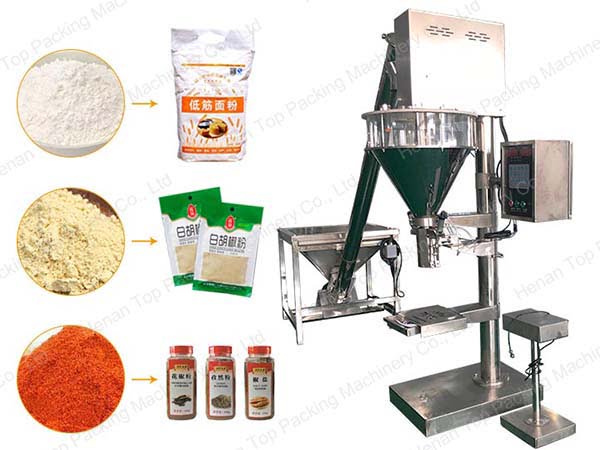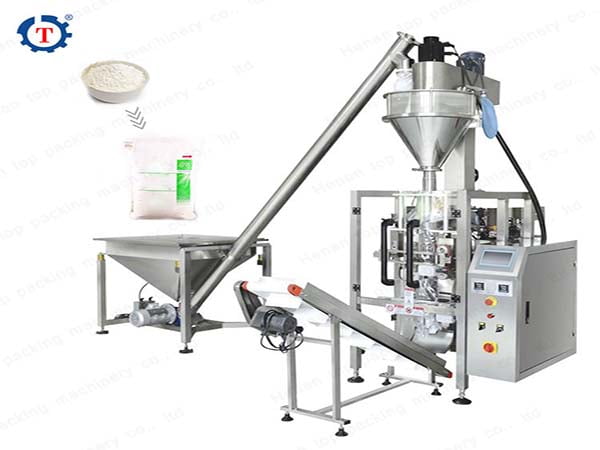 How to Operate Safely?
In order to operate safely, we should obey certain procedures. Before the operation, carry out the safety check strictly in accordance with the instructions, including checking the working conditions and environment. During operation, forbid unrelated personnel to enter into the working area, and the relevant officer is in charge of the discipline. After the operation, make sure the work is completed and then all the persons leave, turn off the power and make a good record about maintenance. A machine is running safely with strict and orderly operation procedures, which can bring a better sense of usage and experience to you and also makes you have much faith in our machines!Contact us as soon as possible to start your business!
Basic Parameters of Automatic Pillow Packing Machine
| | | | | |
| --- | --- | --- | --- | --- |
| Model | TH-250 | TH-350 | TH-450 | TH-600 |
| Film width | Max. 250 mm | Max. 350 mm | Max. 450 mm | Max. 600 mm |
| Bag length | 45-220 mm | 120-280 mm | 130-450 mm | 120-450 mm |
| Bag width | 30-110 mm | 50-160 mm | 50-80 mm | 50-180 mm |
| Product height | Max. 40 mm | Max. 60 mm | Max. 70 mm | Max. 70 mm |
| Packing speed | 40-330 bag/min | 40-230 bag/min | 30-180 bag/min | 30-180 bag/min |
| Power | 2.4 kW | 2.6 kW | 220V, 50/ 60HZ, 2.6KVA | 220V, 50/ 60HZ, 2.6KVA |
| Weight | 800 kg | 900 kg | 900 kg | 800 kg |
| Dimension | 3770*670*1450 mm | 4020*745*1450 mm | 4020*745*1450 mm | 3770*670*1450 mm |
Basic Parameters of Lapel Powder Packing Machine
| | | | |
| --- | --- | --- | --- |
| Packing speed | 5-50 bag/min | Max width of roll film | 520 mm |
| Bag length | 80-400 mm | Power voltage | AC220V / 50 HZ |
| Bag width | 80-250 mm | Deadweight of machine | 600 kg |
| Air consumption | 0.65 Mpa | Dimension of outer packing | 1150*1795*11650 mm |
| Gas consumption | 0.4 m³/min | Measuring range | 3000 ml (max.) |
Basic Parameters of Granule Packing Machine
| | | |
| --- | --- | --- |
| Model | TH-320 | TH-450 |
| Filling range | 22-220 ml | 100-1000 g |
| Packing style/bag style | Back-seal | Back seal/3-side seal |
| Packing speed | 32-72 bag/min or 50-100 bag/min | 20-80 bags/min |
| Bag length | 30-180 mm | 30-180 mm adjust |
| Bag width | 20-145 mm (replace bag former) | 20-200 mm |
| Dimension | 650*1050*1950 mm | 750*750*21000 mm |
| Carton size | 1100*750*1820 mm | / |
| Weight | 250 kg | 420 kg |
| Power consumption | 1.8 kW | 2.2 kW |
| Material | Stainless steel | Stainless steel |
| Note | Customization service is available | Customization service is available |
Get More Information
Automatic packing machine plays an important role in the packing machine area. Henan Top Packing Machinery Co., Ltd has various types of automatic packing equipment, for instance, automatic teabag packaging machine, automatic soap packaging machine, automatic pouch packaging machine, automatic sachet packaging machine, etc. All the types are available from us. Of course, we can ensure the quality of the automatic packing equipment produced and supplied by us and our cooperated partners. In conclusion, e have complied with the relevant rules and regulations. In addition, customization is also available. If you have needs or want to learn more information about automatic packing machines, call us directly!